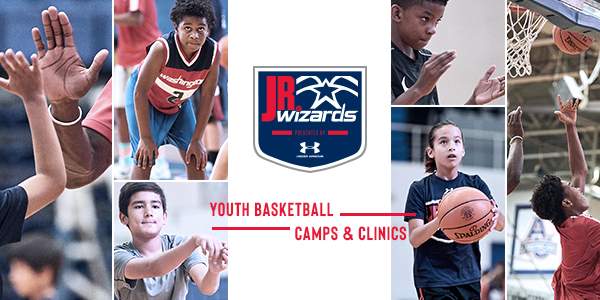 Instructions on how to redeem your ticket were sent to the email used to register your child this past fall.
All attendees of a 2018 Summer Camp are entitled to a complimentary 400 level ticket to a select number of 2018-19 Wizards home games.  You may also choose to upgrade your seat selection, and we'll subtract the cost of the 400 level ticket from your purchase.
To access the redemption site - CLICK HERE.  The USERNAME is the email you used to register.
The PROMO CODE is one of the following;
If you had one child in camp - WIZCAMP1
If you had two children in camp - WIZCAMP2
If you had three children in camp - WIZCAMP3
If you had four children in camp - WIZCAMP4
If you are having trouble accessing the site with your email address, please email us at juniorwizards@monumentalsports.com